Ok, with many still not fully embracing the glory which is mazing, I decided to take a quick swing at breaking it down.
Design: 30 creeps start from the top left portal, move straight down to the first Way Point (WP) below, then move right to the second WP, and finally up to the exit.
Objective: Build a maze to protect your WP, slowing down the creeps and giving time to kill them.
First step: Build a foundation.
Below are a few basic setups that I either came up with or stole.... I mean saw. Broken down into two 'basic routes':
A ) start your maze at the beginning and work from there
B ) protect a WP (usually the first)
A ) MAZE AT START
A.1 ) Maze from Spawn to top left corner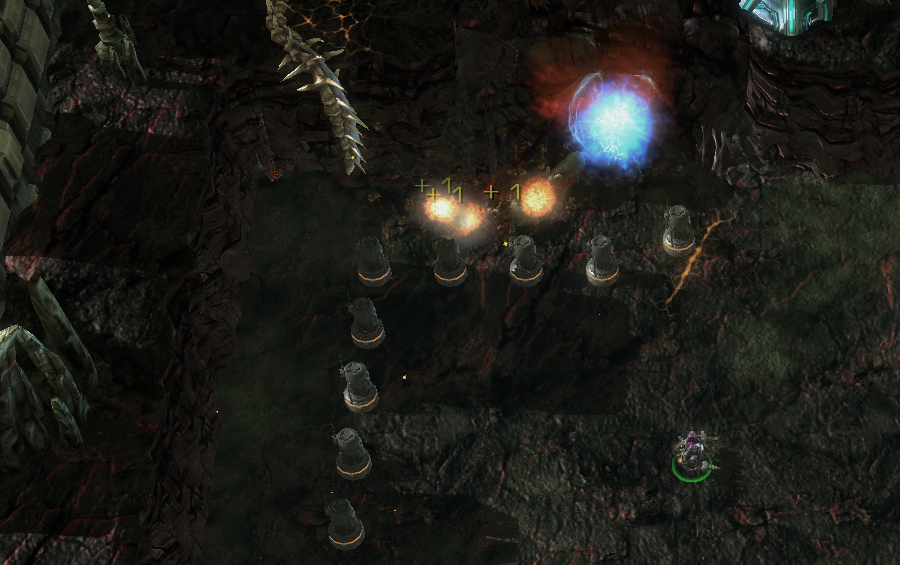 A.2 ) Maze from Spawn to top right corner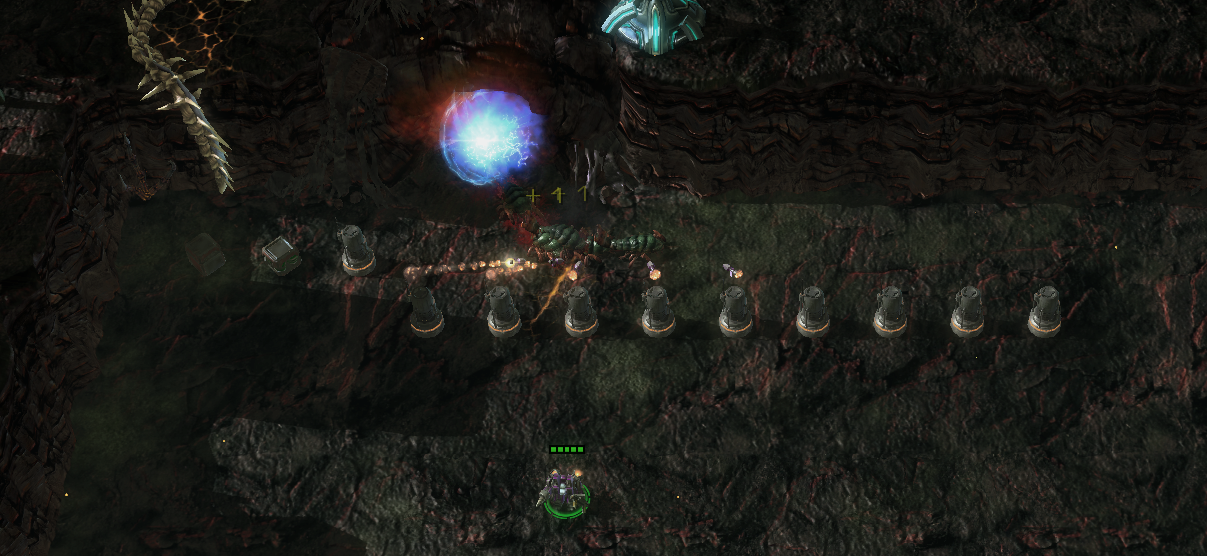 The basic idea here is for a large maze that continues to grow, usually in a box-spiral.
B ) MAZE AT WP
B.1 ) Spiral around WP1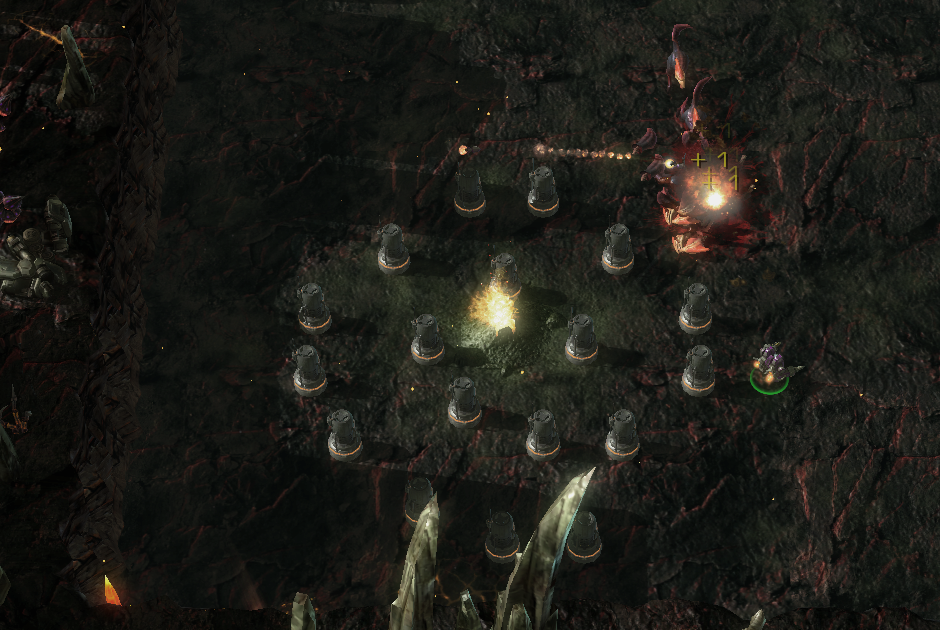 B.2 ) Box outside WP1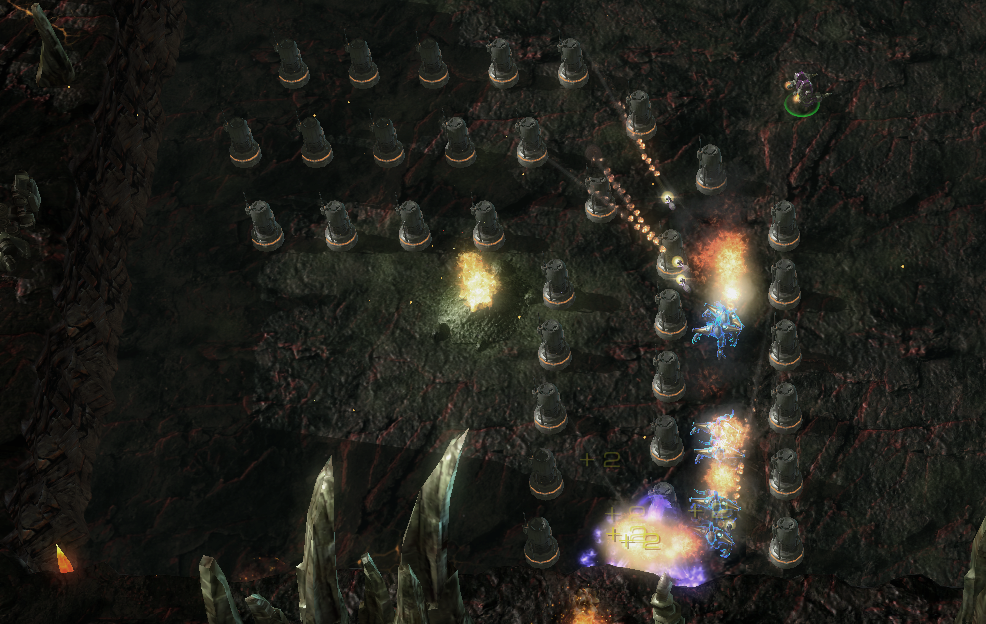 B.3 ) Box close to WP1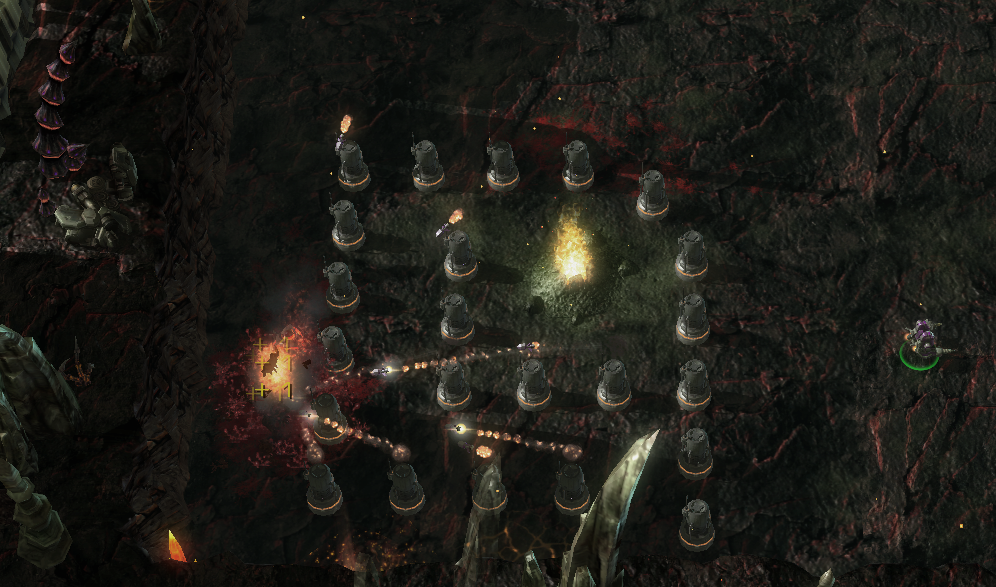 B.4 ) Best Box close to WP1 (guess which one of these 4 I made)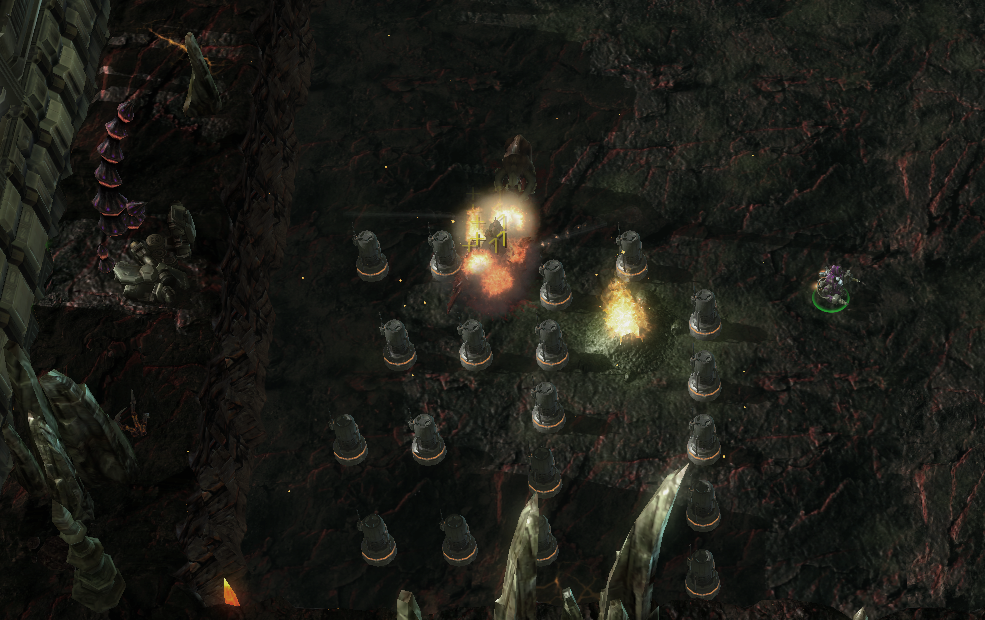 **************
Second stage: Build your maze
Like with the first stage, there are two fundamental splits in philosophy when it comes to the late game:
C ) Build Big - Take up all the room you have available to make the longest maze possible
D ) Build Focused - Concentrate fire for fast kills
C ) Build Big:
I won't shy from it; the former route is my preference. I have spent most of my time building these mazes, and some of them I am damn proud of. If you want to find out what they are, you'll have to play me. Every time you win, I'll show you my next, better maze.
The fundamental idea of my mazes revolves around 3 passes:
1 ) From spawn to WP2
- This should be a fast transition. In essence, WP2 should be your starting point.
2 ) From WP2 into the Maze
- Here is the meat. In this design style, the creeps transition should be as long as possible. The aim should be to give your towers the longest time-on-target as possible.
3 ) From Maze to WP1 / Exit
Notice WP1 and Exit are paired. This maze will play out:
Spawn --> WP2 --> Maze --> WP1 --> Maze --> WP2 --> Maze --> Exit
Three 'Maze's = 3 passes
I started one maze, just to show you a basic idea. Bear with me, since the maze wasn't complete, and I can't zoom out enough to encompass the entire picture.

SpinStylecmt.bmp
4.52MB
172 downloads
D ) Build Focused
Karawasa has frowned on my preferred style, so he has added healing to all creeps in Mazing. This moves the balance of the game from long damage-over-time mazes, to short focused-fire mazes. Due to the low amount of time-on-target, splash towers are probably best here for cost/benefit, especially EL, DW, FW, and even EN. Otherwise, aim for large-damage towers.
While I don't have the passion for such mazes, I can only present two basic ideas for how to try this style out:
D.1 ) Large corner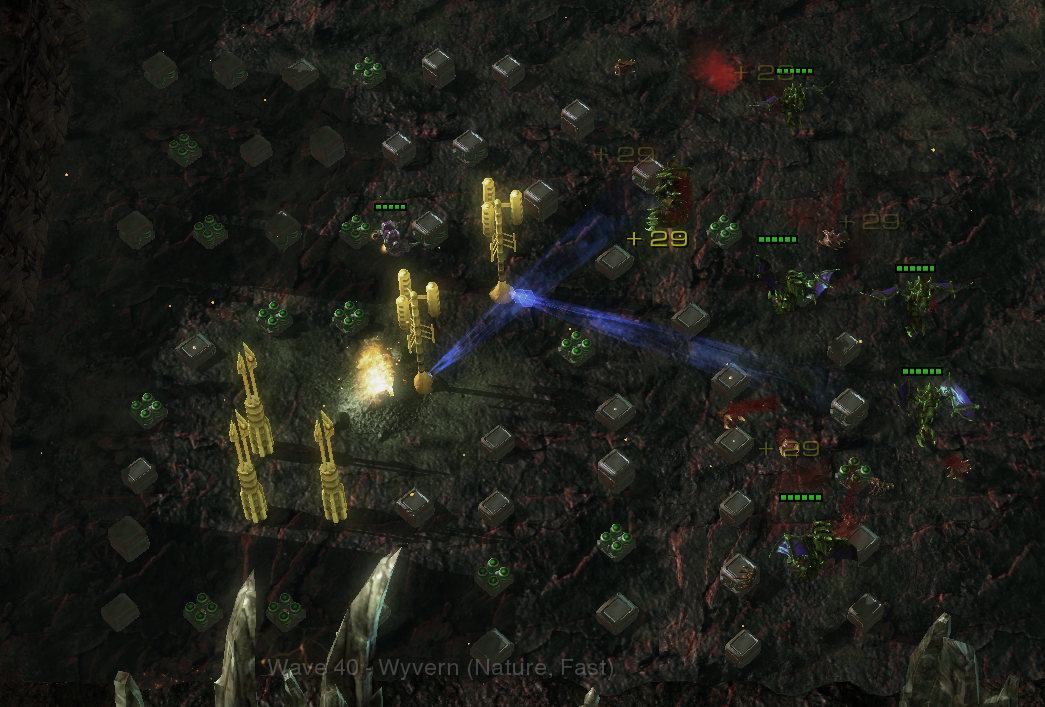 Pretty much just an expansion/combination of B.2 + B.3
D.2 ) Column corner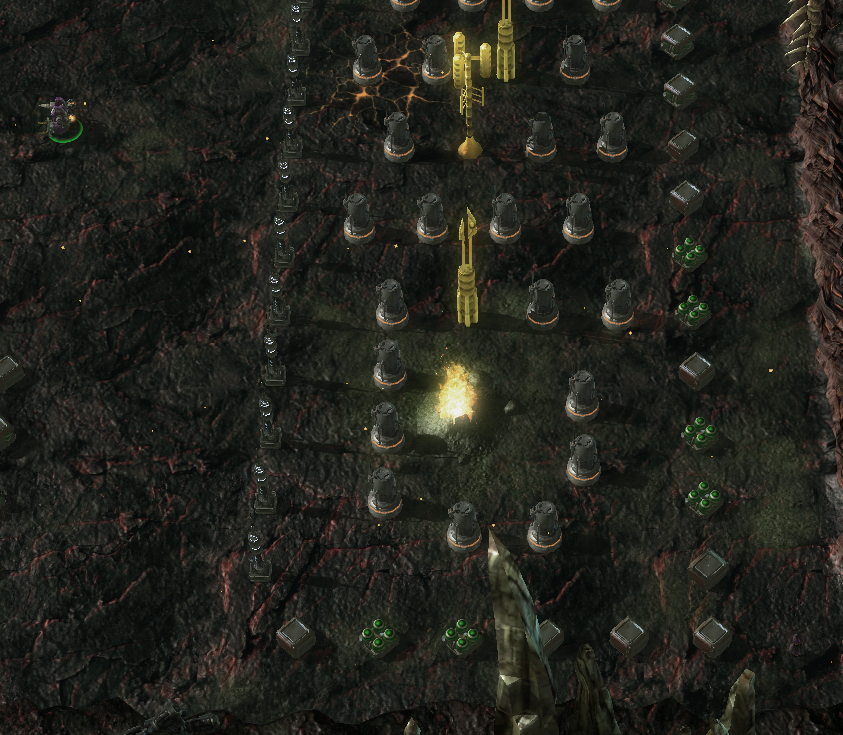 While this column is focused on WP2, it can just as easily be moved to WP1.
Hope this helps, and happy Mazing!
Ayr